VSC will help your organization reach even higher
and soar amid triumphs and challenges!


Developing self-motivated, innovative employees is the foundation of productivity. VSC assists organization and HR leaders in managing workforce productivity to optimize the return on investment (ROI) by assessing levels of employee engagement, internal process efficiencies, and currently used tools. In this way, we ensure that your employees are contributing more value to the organization.

We understand that change is a constant and must be carefully executed and managed. We also understand that management is often spread among several people as your organization continues to grow and change. It is only a matter of time before the work becomes too difficult to manage it all…which is why we are here. We provide the following services:
Our consulting services create great places to work along innovative ways to: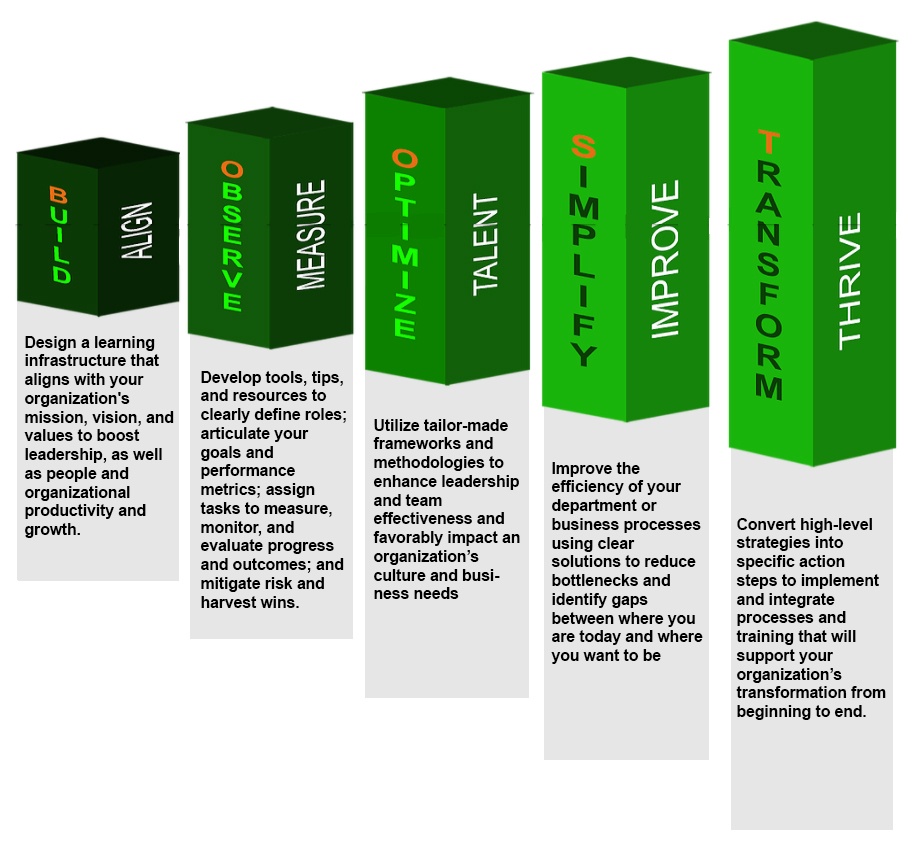 We work directly with organizational leaders, individual departments, and HR or talent management teams who are looking to have a major strategic impact on workplace productivity. Our consulting team will provide your organization with in-depth analysis, training, tools, and the resources needed to maximize productivity to promote a strong organizational culture. Together, we will solve key business challenges to help you enhance your process, performance, and productivity.